Jon Kay returned to the BBC Breakfast sofa on Monday morning after a two-week absence from the show.
The journalist, who co-hosts with Sally Nugent from Monday to Wednesday, took time off work earlier this month to spend time with her family.
Announcing the news on social media at the time, the 53-year-old wrote: "Enjoying some extra sleep and a long-planned family vacation so no alarm clock needed tomorrow morning. Back on the red couch with my family BBC Breakfast in Salford in two weeks."
© BBCJon returns to BBC Breakfast on Monday
In his spare time, Jon enjoys a trip to Corsica in the Mediterranean. Before returning to work, he shared a vacation photo on his Instagram Story, showing the star grinning while wearing a tropical print t-shirt.
He simply titled the video: "Saturday".
© @jonkay01/InstagramJon enjoying a trip to Corsica in his spare time
In a follow-up post, he shared a video showing a journalist battling windy conditions while walking through Media City in Salford, where BBC Breakfast is recognized. The inscription reads: "Sunday".
READ: Carol Kirkwood opens up about 'perfect' fiancé after marriage breakdown
MORE: Inside the home life of BBC Breakfast star Naga Munchetty away from the camera
Jon isn't the only one BBC Breakfast the star has left the show in recent weeks. Charlie Stayt was absent from the red couch last week, letting his familiar co-host Naga Munchetty host the show alongside relief host Ben Thompson.
The pair often co-host the Thursday to Saturday news and have done so since Naga joined the lineup in 2014.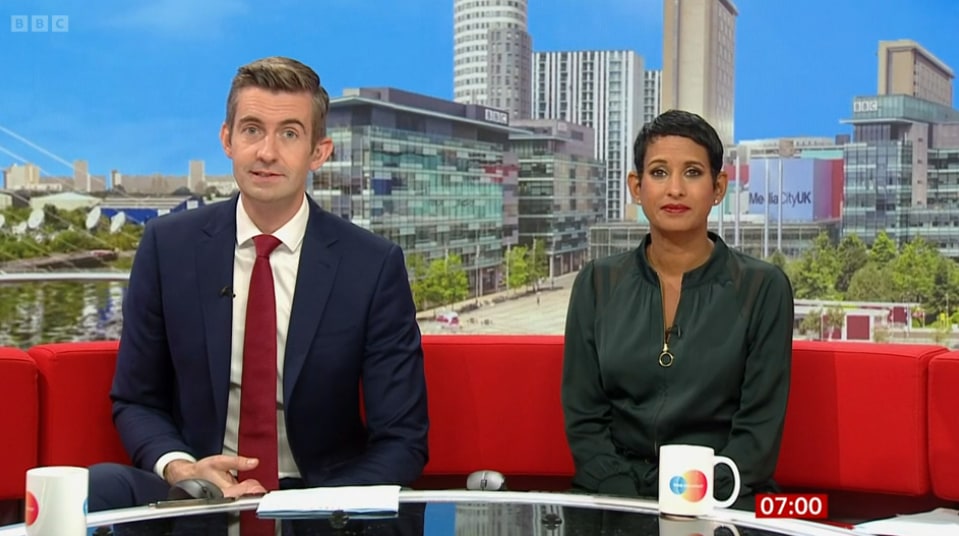 © BBCBen Thompson replaced Charlie Stayt last week
The host change is just one of many changes over the past few weeks on the show. Fifth, Naga and Ben encourage viewers to change the channel if they want to continue watching BBC Breakfast. The program was moved to BBC Two for a half hour three hours to make way for coverage of the FIFA Women's World Cup.
Ben explains: "You watched Breakfast on BBC One. Now we'll leave you here on BBC One because the next live broadcast is the FIFA Women's World Cup in New Zealand."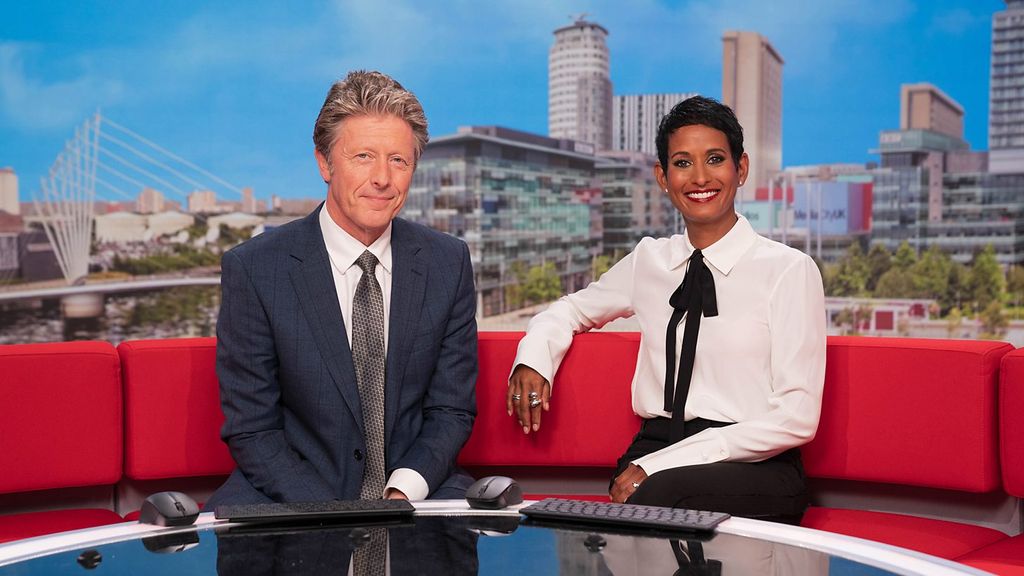 © BBCCharlie Stayt was absent from last week's show
Naga added: "If you want to stay with us, you can contact BBC Two. We'll be there until 9."
Another popular presenter who has recently been absent from BBC Breakfast is business presenter Nina Warhurst, who said goodbye to her colleagues at the end of June before leaving to welcome their third child with husband Ted.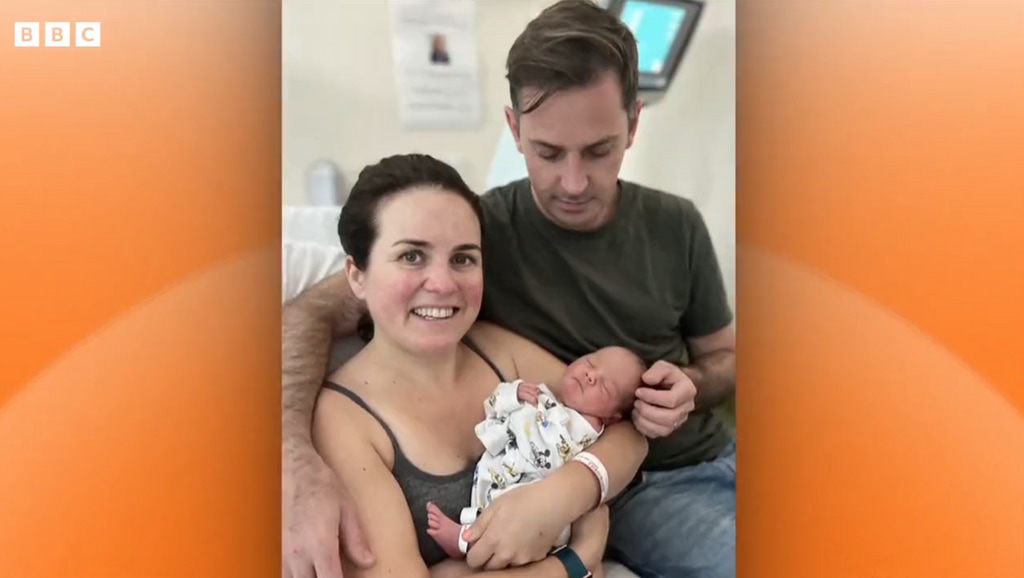 © BBC BreakfastNina and husband Ted welcomed their third child
A new appearance of the couple has been announced BBC Breakfast On July 3, Sally and Jon revealed their co-worker had given birth to a "healthy baby girl" and the name had yet to be decided.
WATCH: Jon Kay and Sally Nugent reveal Nina Warhurst has given birth to their third child
Nina and Ted, married in 2014, are already loving parents to two boys: Digby, who arrived in 2016, and Michael, born two years later in 2018.
Categories: Entertaintment
Source: HIS Education